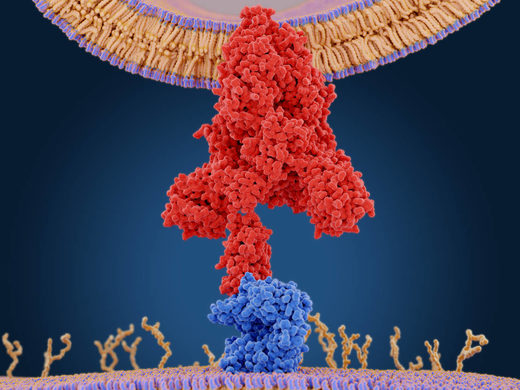 © Getty Images/selvanegra
Graphic representation of COVID-19 binding to the ACE2 receptor on human cells via its spike protein (red)
I've been reading case reports of heart damage in people infected with COVID-19. In fact, someone in my close circle had an episode of fulminant myopericarditis and a strange lung pathology last December, from which he miraculously recovered. I deem SARS-CoV-2 (the virus that causes ...
Continue Reading →
Share